1. Create Your Bookkeeping Foundation – This section walks you through a series of easy-to-implement steps for setting up both your short-term and long-term filing systems.
​
​2. Focused Financial Time – This section will help you to organize the time that you spend working on your finances into a comfortable daily habit that works for you.
​
​3. Making Informed Decisions About what to do Next – In the 3rd section, you'll learn about the type of support that you and your business may need – including the option of working with us directly.
THE

​INDISPENSABLE
BUSINESS' BOOKKEEPING GUIDE
​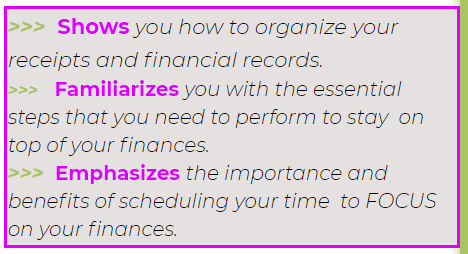 ​