We are launching our new DIY BOOKKEEPING – KEEP-IT-SIMPLE Program.
Releasing our PRINTABLES & WORKSHOPS real soon!
Keep checking back for further details
#Keep-It-Simple – How to DIY Your Business' Bookkeeping
LEARN 

the Basics of Bookkeeping and how to Do-It-Yourself
---
There will be Checklists/Guides/e-Books along with self-study Workbooks.  If you need more help we will also be releasing Video Workshops to help you learn how to do it all yourself!
Understand what Accounting and Bookkeeping are all about – what it is and how to do it – from beginning to end.
Be able to manage your day-to-day financial tasks and establish processes to keep you on track and moving forward.
Decide which software, QBO (QuickBooks Online) or QBDT (QuickBooks Desktop) is best for your business type and How to use it.
Learn about Financial Reports, how understanding them will help you have a better conversation with your financial advisors and build a more sustainable business.
and much, much more.
(Upcoming topics)
Planning your year

Understanding Accounting & Bookkeeping Basics

Setting up your books like a Pro!

Running your business proactively and efficiently

Taxes & the IRS

What to pay and When to pay it –

Estimated Taxes, Payroll & Payroll Taxes, Bill Payments

PAYROLL & Employees

1099 – Subcontractors

Financial Reports – Review and Analysis

Deductions – What can I deduct as a Business Expense?

Year-End Preparation to send documents to your CPA

Additional modules will be added as requested by members
---
 BENEFITS you can enjoy after you LEARN
How to 

DIY-BOOKKEEPING

Save Yourself Time
You're in business because you're great at what you do.  
Your expertise involves a product and / or service that you offer.
We're guessing your expertise is not Accounting.  So if you, or someone on your team, spend time managing your business's finances, that's time that could be better spent building your business.
To be competitive you must be constantly looking for ways to improve and expand your products and / or services;
Better marketing of your business, and staying ahead of your competition.  
When you & your team focus time, energy, and attention on your BOOKKEEPING, that's time not spent on the crucial tasks of building a successful business.
If you LEARN how to
DIY your BOOKKEEPING
correctly

— you won't need to spend as much time; you will understand how to do it faster and more accurately.
---
 

Save Yourself Money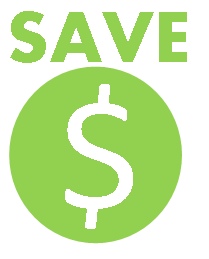 The average small business owner spends over 10 hours personally, each month, handling the accounting for their business.
If your average billing rate is $50 per hour, 


you're spending more than five hundred dollars' worth of your time! 
Learn how to DIY your BOOKKEEPING,
and save time and money.
---
Gain Access to Valuable Accounting Expertise
Having reputable accounting expertise will not only save you money and time.
It is our priority –
to help you learn to DIY your business' BOOKKEEPING quickly 

get the answers you need to run your business profitably
---
LEARN TO DIY YOUR BOOKKEEPING FROM AN EXPERIENCED BOOKKEEPER, 

with 40+ years expertise, 

you can use that additional time to make your business
the BEST that it can be
I have the know-how required to help your business prosper today, tomorrow and five years from now, by giving you personal attention and a sophisticated, forward-looking strategy.  Successful businesses continually reinvent themselves. No company can afford to find themselves left behind. Continued measurement and course adjustment will assure that you never are.
We want you to learn how to DIY your BOOKKEEPING and build a successful business.